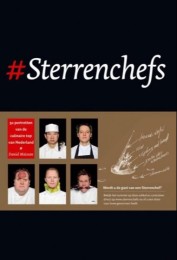 24 Dutch Chefs - pictured by Daniel Maissan
Chefs look back on the years passed since renowned Dutch photographer Daniel Maissan took their picture for the prestigous book 'Sterrenchefs'.
What are they proud of, what have they achieved?
What are their dreams for 2020?
And what crucial advise do they have for people wanting to chase their culinary dreams?
Get inspired by personal stories of the best of the best. Learn from seasoned culinary entrepreneurs and their journeys to success!